WE DO MORE THAN TEACH CODING. WE PUT WOMEN ON A PATH TO GREATNESS WITH OUR TOP CODING BOOTCAMPS
Kal Academy is dedicated to providing women and underrepresented minorities with the skills and tools they need to thrive in today's tech industry. Join Redmond's and Seattle's top coding bootcamps.
AFFORDABLE AND TOP CODING BOOTCAMPS AND CLASSES
FIND THE SPECIFIC TRAINING YOU NEED, TAUGHT BY LEADING INDUSTRY EXPERTS.
Our coding classes are designed to support people who have jobs, kids, and busy lives, which is why most of our classes are offered on Saturdays and/or Sundays and are 1-2 hour(s) long. Whether you're just starting out or have a ton of experience and want to learn something specific, we've got something for you! Plus, we pride ourselves on offering affordable coding bootcamps. 
BECOME AN IN-DEMAND IT PROFESSIONAL WITH OUR AFFORDABLE 16-WEEK CODING BOOTCAMPS
Here at Kal Academy, we build our bootcamps in collaboration with top IT companies, which means our curriculum is career-oriented and aligned to current industry needs. We offer a variety of intensive coding bootcamps, including software development, web development, technical interview prep and artificial intelligence. More so, we're proud to be a coding school focused on helping women and underrepresented minorities succeed in the tech industry. We also understand that many of our students have jobs and other responsibilities, which is why most of our classes — including our coding bootcamps — are held on weekends.
KAL ACADEMY IS DIFFERENT AND DIFFERENT IS GOOD FOR WOMEN IN TECH.

WOMEN-FOCUSED, DIVERSITY-DRIVEN
We're on a mission to help women and underrepresented minorities land their dream jobs in the tech industry.
16 weeks of intensive training and 4 real-world projects.

INDUSTRY-EXPERIENCED INSTRUCTORS
Our instructors don't just teach. They have top jobs in the tech industry, too. They know what companies are looking for.
Our innovative teaching methods make it easy for absolute newbies to grasp even the most complex concepts and launch a lucrative tech career.
AFFORDABLE CODING CLASSES FOR EVERYONE
Our classes cost thousands less than anything else you'll find in Seattle. Why? We exist for people, not for profit.
Why spend upwards of $20,000 or $30,000 on technology training? You get so much more, for so much less, at Kal Academy. Our world-class bootcamps start at just $2,500 and individual classes are just $420. What are you waiting for?
Job Placement Success Rate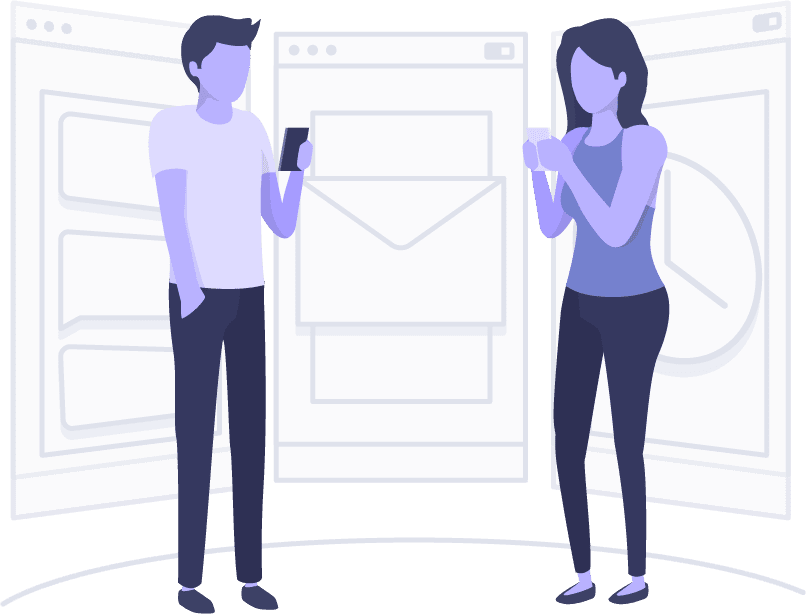 WEEKEND CLASSES – NO DOWNTIME FROM WORK
Our programs are built to accommodate your schedule and not the other way around.
Our students have jobs and kids and hectic weekdays. That's why most classes are on Saturdays and/or Sundays, and just 1-2 hour(s) long.

Magic happens!
Imagine a girl who has zero experience with programming. Does that girl have any chance to get into Microsoft internship? Yep. She just needs to take some classes at Kal academy. Magic happens. Thanks to Kal 🙂 …
Irina R – Sammamish, WA

I feel very lucky to have met Kal early on in my coding journey.
Kal has a true passion and innate natural ability to teach.  She is a wizard at making complex concepts easy to understand and her classes are affordable and welcoming.  But what makes Kal truly amazing is that she genuinely cares for her students and also teaches us to believe in ourselves and have confidence.  For someone like me who had zero coding experience going in, the emotional challenges were just as tough as the intellectual ones but she was there to support me all the way and now I will be starting my first coding internship at Microsoft in the next two weeks. 😀 …
Mary S – Sammamish, WA

Kal Academy is a hidden gem in Redmond!
If you are looking for CS classes, programming courses, or preparing for your next tech interview, look no further than Kal Academy. Kal Academy offers a variety of classes throughout the year at an affordable rate. The Academy's mission is to bring marketable technical skills to women. Kal is very personable and makes sure each student feels welcome and valued in class. The class content is on-point, and since Kal works in the industry, she knows exactly what her students need and where our focus should be. Her classes are fasted paced and engaging. Kal is a great teacher and can work with all levels of students in her classes.
Kal Academy has given me the foundation I needed to obtain a position at Microsoft. I highly recommend Kal Academy….
Jenny F – Seattle, WA

Kal Academy is Seattle Tech community's best kept secret
Founded and led by Kal V, a 20-year industry veteran who is passionate about tech, teaching, and women in tech, this academy puts most coding schools to shame. Classes are conducted in a small group setting at literally a tiny fraction of the cost of the average coding schools. You're getting a Maserati at the price of a Toyota, basically. …
Vania K – Seattle, WA
Don't walk, run!!! Sign up for a class.
If someone told you about Kal Academy and you came here to check on how legit this place is — Stop. Sign up for a class. Don't walk, run!!!
I checked out many of Seattle's countless coding schools through one day seminars, online offerings and attending an actual coding boot camp and I will let you know that hands down, Kal Academy was my favorite. …
Felisa D – Seattle, WA
I was finally able to get hired by a top tech company.
Great experience at Kal Academy. When I first started taking classes at Kal, I came with the intention to learn about Big Data. Big Data seemed to be a trending topic at tech companies & I was curious to learn about this area. Right after taking a Data Science class, I soon realized that I could do so much more so I decided to pursue the AI/Software Engineering full deep stack program. I am incredibly thankful to Kal for the education I gained. While the programs are fast paced, I learned more than I could imagine, and after several months of searching for a role in the tech industry, I was finally able to get hired by a top tech company. …
Rosemary D – Seattle, WA
It's worth every penny and you won't regret it.
I'm currently enrolled in Kal's Algorithms and Data Structures class and it's one of the things I look forward to every week. Kal is a phenomenal teacher and has a way of explaining and presenting concepts so that it quickly makes sense and is also very engaging. I've gone over this topic several times in person and she's easily the best teacher I've ever had.
Every week she has something new and fascinating to bring to the table – like why is a string immutable? How does a dictionary actually work under the hood? …
Tabitha H – Oakland, CA

I would like to thank Kal Academy for helping me throughout my journey.
I have accepted the offer with top IT company in the market for my dream job. I would like to thank Kal Academy for helping me throughout my journey. Time since when I moved to Seattle area and after rejection from IT companies I contacted Kal for her guidance and then I took Data Structures and algorithms classes, C#. She is veteran in the tech industry, amazing teacher and slowly increase the level of difficulty as the classes goes by. She is always ready to support you anytime with any type of query. …
Gemini J – Seattle, WA
I am so glad I found Kal Academy!
Kal is an exceptional instructor! I signed up for the Data Structures and Algorithms class to prepare for technical interviews, and the knowledge I gained from the class gave me the confidence I needed to succeed. I ended up getting a software engineering internship at a company I really wanted to work for.
Kal's classes and her passion for what she does are making me go back for more! I am currently signed up for 3 classes and I look forward to them every week.
I am so glad I found Kal Academy! …
Emma P – Bothell, WA
I don't know where I'd be right now if I hadn't found Kal Academy!
I took the Algorithms and Data Structures class to prepare for my tech interview and landed my dream job at LinkedIn! If you're thinking of starting to code or have an interview to prepare for, I highly recommend checking out this place, you'll save a ton of money and learn more than what they teach at other coding bootcamps …
Alex G – Redmond, WA
I used Kal Academy's Full Stack Web Development bootcamp as a way to pivot into a tech career.
Kal, the owner, had a great setup for getting students working in a remote environment– both as learners and as developers. Her coursework was relevant, at an appropriate rigor, and helped prepare me for my job hunt and interviewing process.
As with any bootcamp, you get out what you put in, and there was definitely additional studying I did outside of the course for me to get my first role. However, I couldn't have leapt in so quickly without the structure, support, and industry insights of Kal Academy. …
Teal T – Seattle, WA Get in touch, or apply now!